Brooktree featured in Houzz
Elegant: Use a little reddish wood like a cherry to create a beautiful, almost Japanese feel in the bathroom. The wood layer combined with the light from the spotlight on the ceiling gives a warm and pleasant impression and makes it extra difficult to leave the bathtub during cold winter evenings.
Cornwall featured in Houzz
"Two styles of architecture on one lot? Try keeping the planting simple and bold. Monochromatic plants, including yellow kangaroo paws and Coleonema 'Sunset Gold', hold this outdoor space together and stand up to the eclectic architecture."
Nestled in an idyllic canyon, a contemporary Los Angeles
Home is of a piece with its verdant surroundings.
Written by Laura Mauk
Photography by Laure Joliet
Luxe Interiors + Design
luxesource.com | July-August 2016
read more»
This home's owners fell in love with its modern exterior and breathtaking location—and gave it an interior to match.
Written by Catherine Titus Felix
Photography by Karyn Millet
The Renovation Guide
atomic-ranch.com | Summer 2016
For a Pasadena architect renovating his own home was the perfect excuse to delve into the basics of modernism.
Written by Jean Victor
Photography by Grey Crawford
California Home + Design
chdmag.com | October 2006
Deconstructivism Miniaturized
In Los Angeles, even a treehouse may be designed by an architect.
"Turns avant-garde architecture
into a charming folly."
The New York Times
January 29, 2000
read more»
Mandeville Canyon Treehouse
A treehouse that might be described
as Swiss Family Robinson meets Christo,built of galvanized pipe, redwood, stainless steel cables and
polycarbonate panels.
The Mandeville Canyon Treehouse Brentwood, CA
Los Angeles Times Magazine
August 2000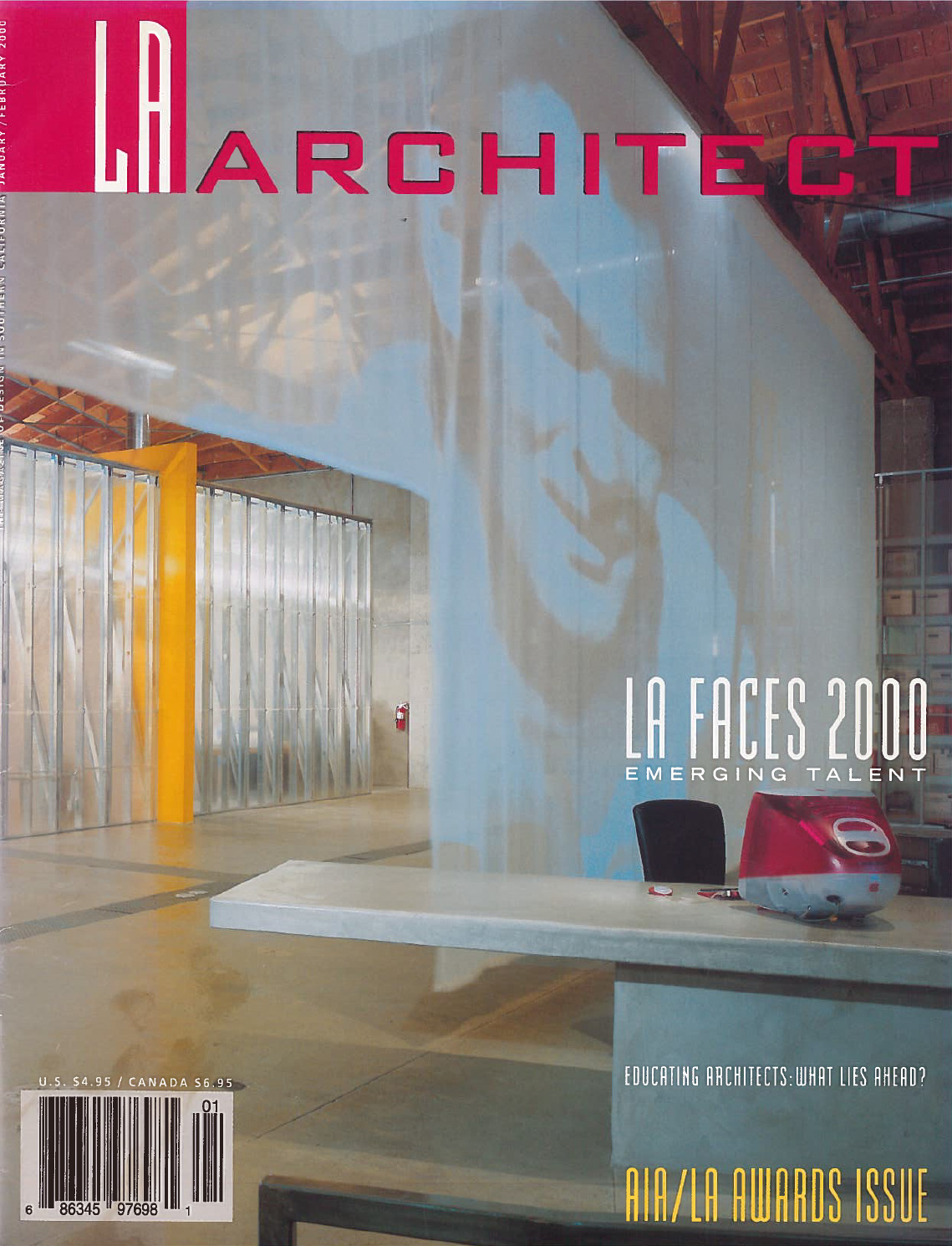 The treehouse is a place to get away from the house full of obligations and established lifestyle. The "clients," the coolest kids on the block, would not be satisfied with a conventional treehouse so this "flying boat on a tree" was design to meet their fantastic needs. The whole process of building was very much like modelmaking, which meant that structural components were dealt with in a distinct way, for example, the structure does not define the skin, it has a behavior of its own and the two never line up. In summary it is: order vs. disorder (or an order of its own); it is expected anticipation vs. unexpected possibility; and it is children vs. us.